Top-Rated Power Banks that Will Never Let You Down When Your Battery is Low!

When you are out, facing the challenges of daily life, or out of range of any viable sources of electricity, a power bank can offer you that lifesaving power that you need! Sometimes your phone cannot deal with your battery requirements even if you make sure to charge it fully before leaving your home.
A power bank can be the difference between a timely submitted assignment or a dreaded plead for an extension. If you are one of those who love a good adventure in the woods, a power bank can be your hope of getting back home comfortably if things do not go as planned. But your power bank has to be capable and dependable enough, so we took the time and listed the best ones for you to check out below:

1. Anker PowerCore 20100
If you want only the best in the market considering all factors, Anker PowerCore is the only power bank you should buy. With 20100mAh of battery capacity in a slim body, it will charge your phone several times in a single charge. You can even charge two devices simultaneously with the pair of 2.4 Amp USB ports built-in.

2. Anker PowerCore III Elite
While 20100 mAh of power is sufficient for most people, if you want even more juice, the PowerCore III is the power bank for you. It has a capacity of 25600mAh, and it will charge even the latest and fattest phone a couple of times in a single charge. If you do not mind paying the price, this will serve you perfectly.

3. INIU 10000mAh Portable Charger
Not everyone is looking for a lot of battery capacity to charge their phone. Some of us need an extra push for our phones to reach the end of the day. You do not need to spend a load of money on capacity in that case. While the low power will not fill up your phone several times, it is excellent for smaller devices like your AirPods and Cloud Device.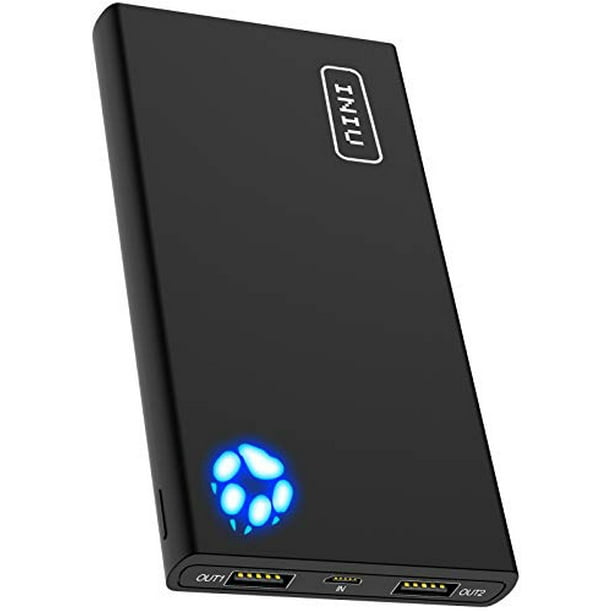 4. MAXOAK 50,000mAh Power Bank
If you are not even satisfied with 25600mAh, maybe 50,000mAh of battery capacity will do the trick for you. This beastly power bank will serve you well on a trip with several people. Or even if you need the extra power, you will not be disappointed. It is a bit costly and bulky, which is understandable for all the extra power you are getting, but other than that, you will be worry-free!

While keeping your phone charged is like second nature to most of us today, it is easy to forget charging your home with the countless tasks we must complete daily. How important is a power bank for you? Tell us in the comments below!