Don't Care for The Café at Your Workplace? Amazing Lunchboxes for Work!

Is your current lunchbox in its final times? Or are you looking to take healthier options of food to work? Either way, it is time for you to get a new lunch box. Fast food near your workplace is usually not healthy. And paying for food at the café overtime can make a dent in your budget as well. 

Preparing a meal for yourself at home can be both practical and nourishing and can save you time. Just make a little extra food each time you make dinner and take it with you to lunch every day. To help you with this healthy habit, we listed some of the best lunch boxes for you to take to work!

1. Takenaka Bento bite Dual
Bento boxes are perfect because you can take multiple meal components with you. You can keep the food separate compartments. It even comes with a plastic divider and a small fork! But you have to make sure to take solid foods because it is not leakproof.

2. Bentgo Salad Stackable Lunch Container
Bowl-shaped lunchboxes are great if you like to take something soupy with you for lunch. This specific lunch box comes with an extra container on the top so you can keep some salad or extra snacks with you too. The separate compartment keeps the food fresh and crispy.
3. L.L.Bean Classic Insulated Lunch Box
With this roomy yet compact lunch box, you can pack snacks and a hearty lunch. It is insulated so it can keep food warm or cold for hours. You can fit it easily into your backpack which is great for travelers.

4. Coleman 9-Can Cooler
If you take food for more than one person to work, then the classic large lunch box is the one you want. It can hold a large meal and multiple drinks at the same time. It comes in many colors, is affordably priced and keeps food cool for hours!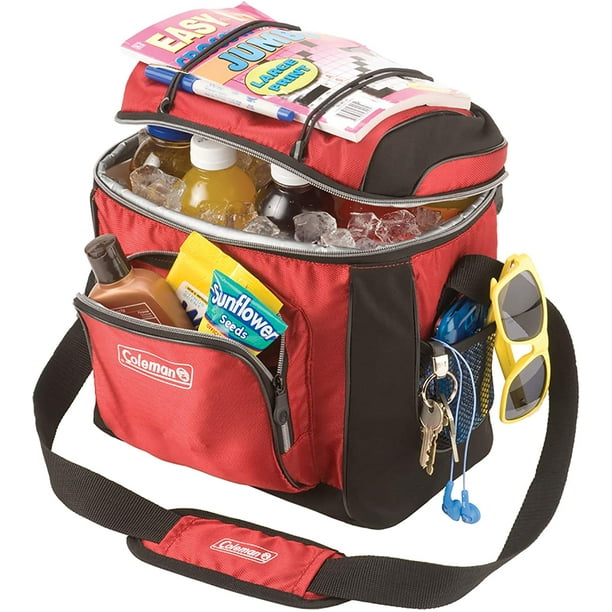 Another plus about bring lunch to work is that it is always ready to eat. So, you do not have to wait for the café to make your food either! Do you like the idea of taking your own food to work? Tell us why or why not in the comments below!