Posted on

Maintaining cars is tricky business. Not only are they a big hassle when something breaks down, even something as simple as changing a car tire has a long list of specifics with it. Not all tires will fit your car, and who in the world knows what those numbers with slashes on the side of your car mean.

Well, they are not so tricky once you get to know them. The numbers represent the tire width/sidewall height and inner diameter of the tire. But that is not all. Based on the terrain you live in, you may need off-road or highway-tread tires. Do not worry, in this article, we will explain all the types of tires and recommend you the best one for each class!

1. All-Terrain Tires
These tires, as their name suggests, provide mediocre performance over all terrains. You can use them in winters, on the highway, and even in the snow if you want to be a little daring. However, these tires are not the most comfortable when it comes to driving. Highway-terrain is better on the streets while off-road tires beat them at off-roading. One of the best all-terrain tires in the market is made by BF Goodrich.

2. Winter Tires
These tires will give you excellent grip in snowy and icy conditions. But as soon as the temperature gets warmer, the performance of these tries deteriorates significantly. You can see a massive loss in braking distance, and they will even slip. They are less noisier than all-terrain tires. Michelin Pilot Alpin 5 tires are the best in this class.
3. Mud-Terrain Tires
Mud-terrain tires have a lot of space between the treads of the tire. These tires benefit you greatly in off-road situations and grip branches, broken rocks, and many other obstacles. On-road, they may not be as effective. As the name suggests, these tires perform much better than others on mud. Mickey Thompson's Baja MTZ's are your go-to tires for dirt!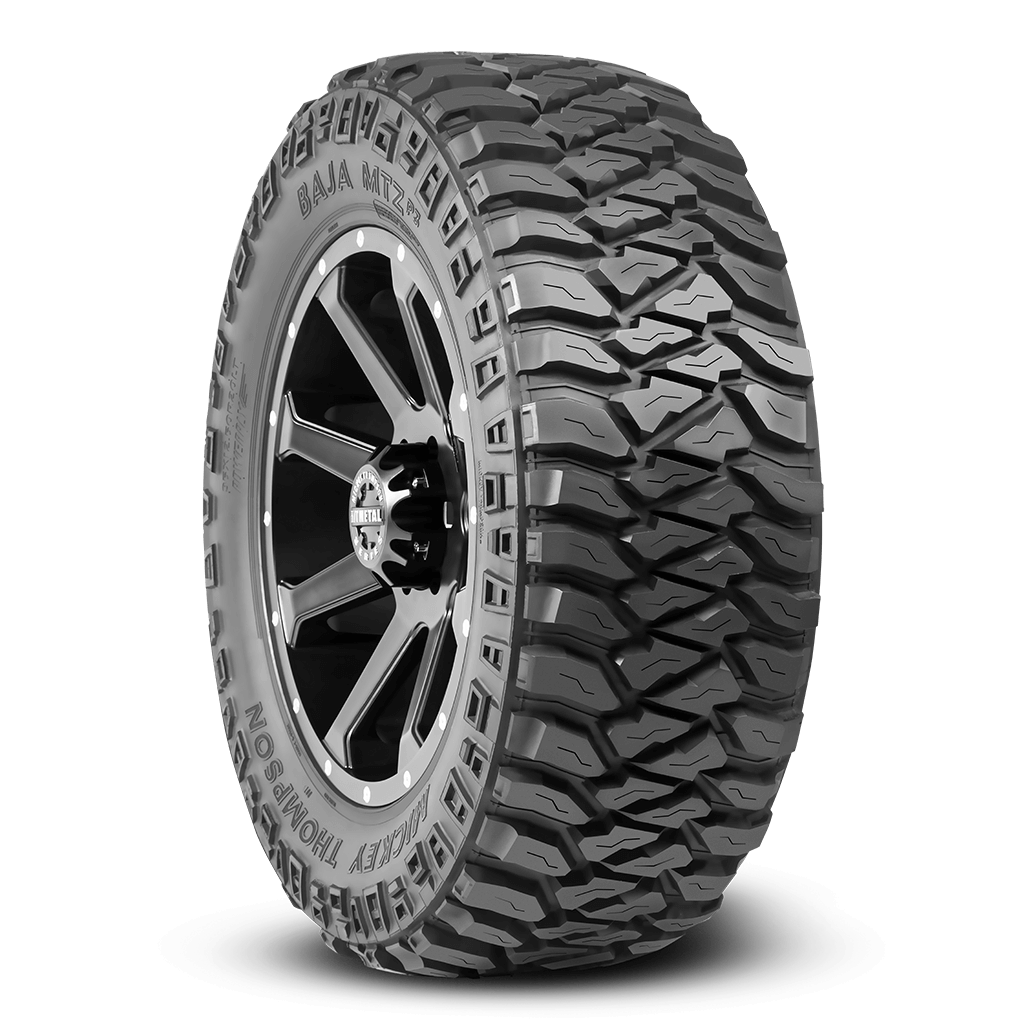 4. Highway-Terrain
These tires are made for cars that are supposed to run in the city. These treads are made for high fuel efficiency and long highway drives. These tires make the slightest noise on the road but are very inefficient when the terrain becomes harder. These tires also have a variant known as all-seasons. You want to look for the Michelin LTX AT2 in this category.

Now that you know, you can choose the right tire for your car, knowing that your drive will be better than ever. Did the information in the article help you? Tell us in the comments below, and tell us if we missed something too!
Posted in Saving Tips by Leah Weinstock